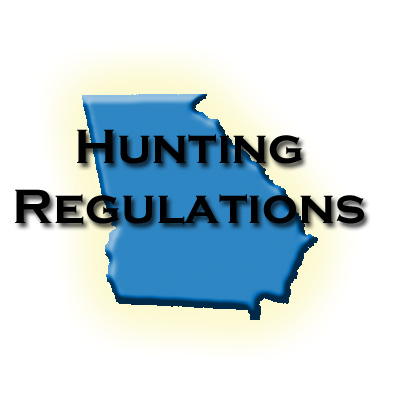 It's approaching that time of year again. Soon, it'll be hunting season. As such, now seems like a good time to revisit the hunting regulations in Georgia. Fortunately, that job has been made much easier this year as the Georgia Department of Natural Resources, Wildlife Resources Division, has placed the new regulations online.  (This is really a great website for all kind of info about state parks, recreation and outdoors activites in Georgia.  I highly recommend taking a few minutes and perusing through here when you get a moment.)
These regulations should be the gospel to any avid georgia outdoorsman. The popular guide, as it is referred to, provides not only the regulations, including any changes for the year, but also information on new hunting areas available, seasons for all game species, and bag limits. It also gives a fairly comprehensive list of the WMA's in Georgia and what game they allow to be hunted. The new regulations can be found here.
There are a couple of major changes of which hunters should be aware.
The dove hunting season has changed.  The October hunting season will begin one week later but will allow for full day hunting on opening day as opposed to half-day in the past.
Four new areas in Georgia will be available for hunting this year.  Silver Lake WMA, Oliver Bidge WMA, F.D. Roosevelt State Park and Chattahoochee State Park.
A new licensing system.  Hunters will now be able to purchase a license online, over the phone or at select vendors.  This marks a huge improvement.
A new license revocation and suspension policy for individuals who repeatedly or egregiously break the rules.
If you're looking to purchase a license online or are wondering what license prices are go here and scroll down about halfway.  To purchase a license you'll have to create an account and login, but I suspect it'll be well worth it.
Hunting is a wonderful and valuable way to enjoy nature and our wildlife.  This guide should provide you with all the information you need.  Plus, it may provide you with some good thoughts on new places to practice your craft.  The regulations are in place to insure that enjoyability for everyone in this state, hunters and non-hunters alike.  If you're hunting, please make sure to follow the regulations (Watch those bag limits!) to protect yourself, and to preserve wildlife we all appreciate.