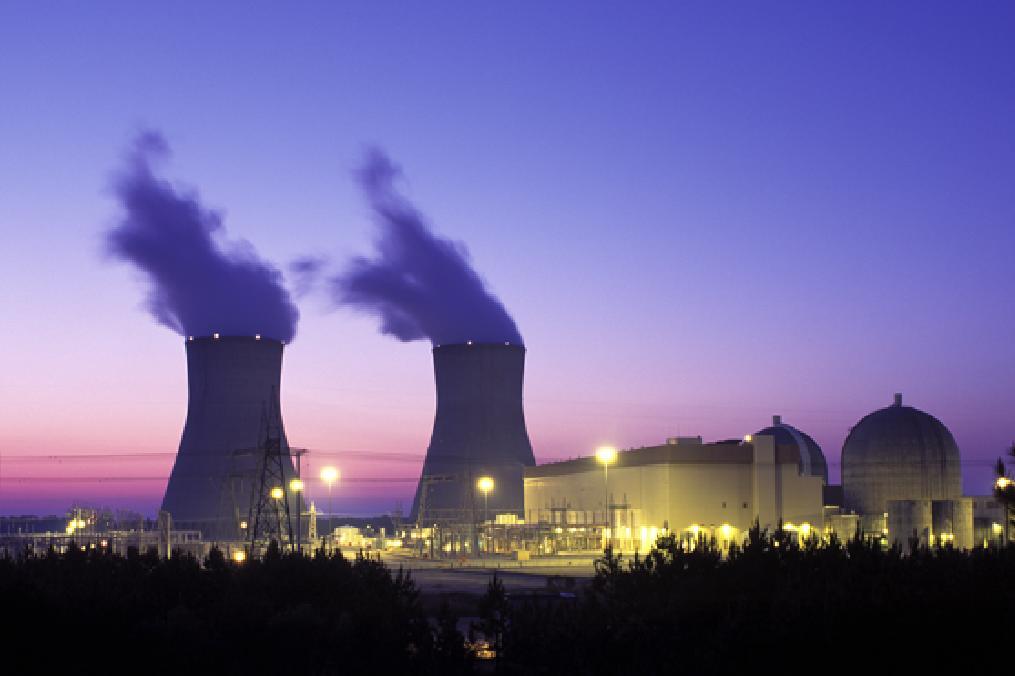 (Plant Vogtle Burke County Georgia)
Plant Vogtle has passed most of its state regulatory hurdles needed to begin construction of two new reactors in Burke County, Georgia.  The state utility regulators have already passed their blessing on the project.   In addition, the Georgia Public Service Commission has approved an increase in of 9% in billing to current Georgia Power customers.
It's not a done deal yet as the federal regulators will still have their say in the process, and some environmental groups are still fighting the approval, but its looking more and more like Vogtle will be getting to build the two new reactors.
So what does this mean for wildlife enthusiasts and land owners in Burke County?
Personally I am all in favor of the new construction.  The nuclear reactors already there have been a boon to area.  There has been a huge amount of energy produced by the existing reactors already which has kept Georgia Power consumers paying less for our power than our neighbors in the north in the past.  Secondly, for the most part, it's an exceptionally clean power producing method.  I have seen nothing to lead me to conclude Vogtle has had any negative impact in our era in regards to the wildlife.  Burke County and the Savannah River in that area appear as vibrant as ever.   No massive carbon emissions like coal plants and the like.
Also, this constrcution project will be huge.  The early estimates place it at $6.4 billion dollars.  A good chunk of that money will be spent right here in the CSRA.  That's good news for a lot of reasons.  A lot of that money will wind up in the hands of local folks eventually, through home purchases, land purchases, retail sales, etc.  A lot of people will be employed in the process of its construction and they'll be living here in the CSRA.
In the end this project is a win win for most of us.  The wildlife won't suffer due to the nature of nuclear power and its excellent record as a clean and effecient source of power.  Land owners will at the least see their property taxes held in check due to a massive new influx of tax dollars that will be created by this construction and subsequent increase in tax revenue from Georgia Power. Plus with the considerable increase in money this project will produce they may well see land values rise.
It looks like an excellent addition to the CSRA.  I for one am keeping my fingers crossed.