If you can imagine being lost or misdirected in the woods without a compass, here it an easy way to get reoriented.    Find a location that is in the open and where you are exposed to full sun.    Find a stick that is reasonably straight and push it into the earth so that it remains vertical.  The longer the stick the shorter the waiting time to get a complete solution.  Find a small pebble and place it at the point where the shadow cast by the stick extends to its farthest point as in the diagram below.  If you have an earth surface you may want to etch the letter W beside the rock.  A diagram of the initial setup is below.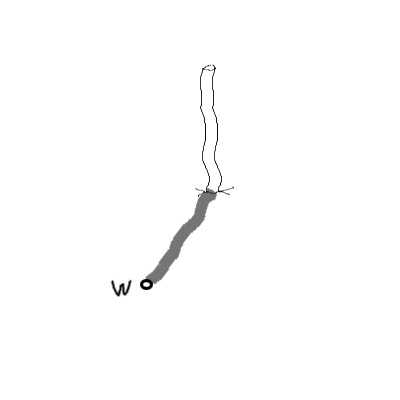 Wait 15 minutes or time enough to get a reasonable seperation from the tip of the shadow to a new point.  Place a pebble at the tip of the shadow that has moved.  If you like you can etch the letter E beside the rock.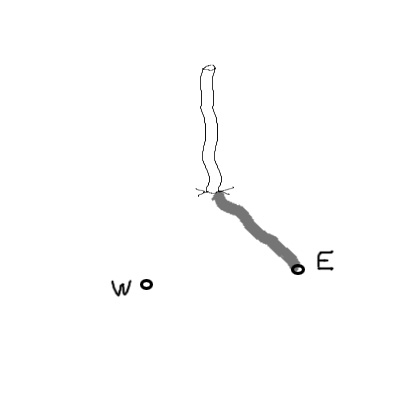 Draw a straight line from one rock to the other.   Now draw a perpendicular line from the approximate midpoint of the previous line.  With the west on your left and east on your right the upper part of the line is North and the remaining direction is South.  You now are properly oriented to grid north.  If you check yourself with a compass, remember that grid north and magnetic north can be different by a few degrees in some areas of the United States.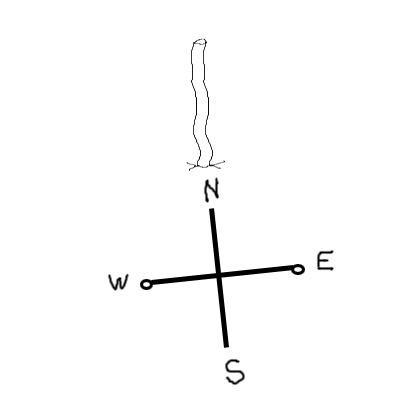 This technique of orienteering is not 100% accurate but should be accurate enough for most navigation needs.  The accuracy is best around the noon hour.  Remember this trick and you can always orient yourself except on overcast days.