Quite often I see the somewhat ominous looking "Cow Killer" ant.  The name inspires dread and indeed these insects look like they could pack a serious sting.  In actuality they are not an ant but rather a type of wingless wasp.  And yes, they do have a nasty sting, but I question whether they have ever killed so much as a rabbit.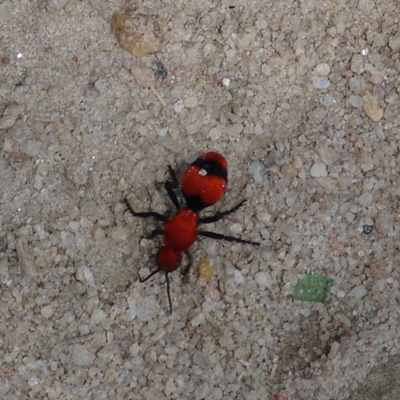 Sometimes these insects are called Velvet Ants for the velvet texture of the red on their exoskeleton.  These wasp can be found scurrying along the ground at a frenetic pace and quite oblivious to your presence. 
Picking up or trying to handle these insects may give you a reminder that wasps can sting.