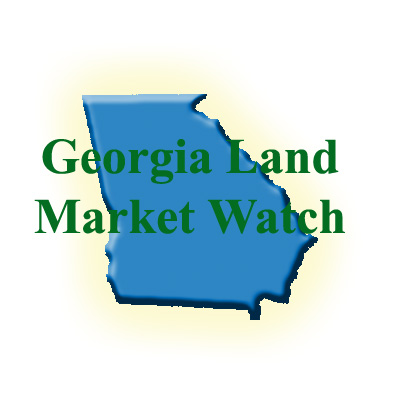 We here at Georgia Country Blog are a blog about land and land ownership.  We are owners, buyers and sellers of land.  We love land.  We love to talk about land, but we also make our living in the land business.  So, periodically it's worth discussing the state of the land market for our readers who may happen to own land they want to sell, or for those who want or are considering purchasing land for sale in Georgia.  (If you have an interest in buying land in Georgia or selling land in Georgia you can also visit our company website.)
I plan to make this a recurring feature on this blog.  Checking the numbers roughly once a quarter.  The basic information will be interesting in its own right, but watching how these numbers change over time will give us a great feeling on trends in the market.
All of the information here is compiled from the Greater Augusta Association of Realtors MLS.  It covers a good portion of east central Georgia, including Richmond, Columbia, Lincoln, Wilkes, McDuffie, Warren, Glascock, Jefferson and Burke Counties among others.
There are currently 382 active listings of land for sale in Georgia that are larger than 5 acres in the GAAR MLS.  Lets take a look at some of the breakdown on the data from November 1, 2010 to May 1, 2011.  That represents roughly the last six months of activity in our market area. Continue reading →